Welcome,
we're a creative studio designing and styling weddings, elopements, events and special gatherings across the North East, Yorkshire and beyond.
We cater for modern romantics and stylish folk who are looking to curate a considered, beautifully designed occasion.
Styling events is our speciality and we love nothing more than to create a beautiful space for you and your loved ones to gather and celebrate within. We work with each of our clients on a bespoke, highly personalised basis to achieve this.
Our expertise ensures the final design is polished, brimming with detail and compliments your venue perfectly!
The Complete Package - Design & Styling
We work with our clients in a number of ways, the most popular being our complete style package which includes -
An initial, complimentary consultation to find out more about you both & what you're hoping to achieve regarding the styling vision and vibe of your big day
A bespoke quote and detailed style guide to help you visualise the design details and what we have planned
We will source and liaise with your other complimentary suppliers (e.g. florist, stationer) to ensure that all of the design elements work together to achieve the desired aesthetic
We will source stationery, linen, crockery, cutlery, furniture, candles, scent and any other pieces which contribute to the design
You have access to our carefully sourced collection of decor, all of which is included within the cost
You will also gain access to our insider knowledge which is brimming with recommended suppliers - we understand that planning a wedding is a huge undertaking within an industry that you're not familiar with, so we're always happy to make recommendations
Professional on the day styling by our team of your venue, so you can be fully present on your wedding morning, safe in the knowledge that everything is taken care of and beautifully executed
Clear away the next morning of all hire decor allowing you to enjoy a relaxed breakfast with your loved onesInvestment from £2000
The Petite Style Package
Our petite styling package is perfect if you already have a design direction in mind, and have sourced your other suppliers, but need a helping hand to push the look in the right direction. You will also have access to our carefully sourced collection of decor, all of which is included within the cost.
We'll be there to set up on the morning of your wedding ensuring your venue is styled to perfection, relieving pressure from you and your wedding party.Investment from £1500
Prefer to do it yourself?
We offer our props on a dry hire basis and have a collection full of carefully curated items to add the perfect accents to your day.Use the contact form below to get in touch - we'd love to hear from you!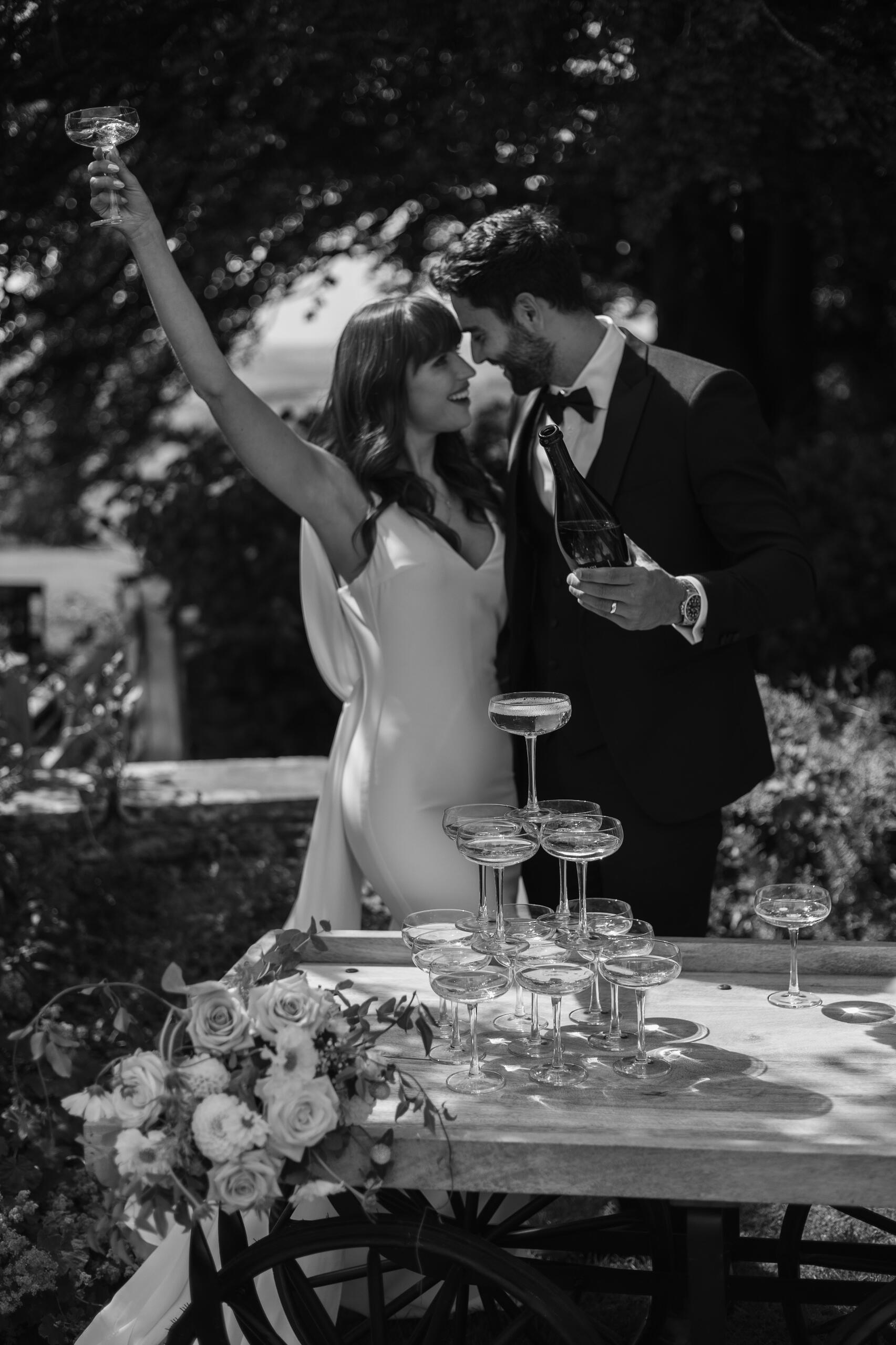 Kind words
Thank you to The Trove for the most perfect styling for our big day. Our wedding looked beautiful and I can't thank you enough!A & P - Hidden River CabinsThank you The Trove for being the perfect wedding stylists! Sarah & Laura you grasped the theme so perfectly and completely elevated our venue to something so dreamy and Pinnable!A & M- Private Barn VenueSarah was incredible for our wedding, we couldn't have asked for better. She did a beautiful job and honestly went above and beyond for the personal bits we wanted! Couldn't recommend more!B & A - Healey Barn
Like what you see?
Send us a message using the form below & our team will get back to you